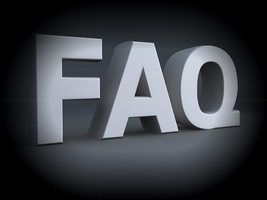 Frequently Asked Questions
What is a Do-It-Yourself garage?
It is just like it sounds. A hobby auto shop with the tools (Power tools, specialty tools, diagnostic tools, etc.), equipment (Automotive lift/hoist, transmission jacks, etc.) and supplies usually can only be found in a professional mechanic auto shop. People can come in and use the shop to do repair, modification or service on their own vehicles and motorcycles. It provide an convenient one stop shop for auto enthusiasts who like to do work on their own.
Do I have to make an appointment for using the shop? How do I do that?
Reservations are required for shop usage.
Appointments can be made via website, by phone or in person. Please note that online reservation needs to be made at least 48 hours in advance.
How far in advance do I have to reserve a bay?
On weekdays, your chance of getting the same day availability is very high. If you are planning to visit us over the weekends, you may want to contact us as soon as you decided to come in.
How much does it cost?
We offer pay as you go pricing: $40/hour+$10/year. Special prepaid discount could be negotiated for long term projects.
What the price include?
The price include full access to the shop (limited to one car) including automotive lift, tools, supplies and drinks.
What should I expect when I show up for my reservation?
There will be paper work to fill out including basic information (for 1st time customers), project sheet and liability waiver form. Then customers will be pulling in their vehicles under our supervision and set up their own vehicle. We will verify the vehicle is set up properly on the hoist and provide basic instructions on how the hoist works. Once we see you can control the equipment with no issues, we will leave you along and you can have fun!
What if I need extra help and technical assistance?
We are always here to help. When you get stuck on small issues and we will try our best to give you a 2nd opinion and tips to tackle the problem you have. For quick questions and small issues, there is no additional charge. However, if more in depth professional assistance is needed, there will be $120/hr assistance charge and have to be prearranged.
What if I need to leave the car over night? Do you Provide Storage?
Yes, we do provide storage if you could not finish the job in one day. The storage fee is $20/day or $300/month.
How is my time calculated?
The time will start as soon as the vehicle pulled into the bay, and stop as soon as the vehicle left the bay.
Can I bring my own tools?
You can certainly bring your own tools with you and also use our tools when ever you need to. Please be sure to keep your tools and ours separately so they do not mix in the end. We highly recommend you to bring your own specialty tools for the job in case if we do not have the right tool on site.
What if I get stuck? Will I get charged for all the time that my car is on the lift?
We understand that unexpected incident happens. If you get stuck because of a broken or wrong part. You may move your vehicle out of the bay to avoid additional charges.
What if I am running late and need a few hours after your business hour?
6PM is usually the cut off time to start a project and 8PM is the latest our customers can stay. However, we usually try our best to cooperate with special after hour needs.
Do I have to clean after using the bay?
After the bay is used, it is expected to be restored back to the original condition. We understand that minor dirt, debris, brake dust, oil, coolant and other chemical may be bought in over time. There would not be additional cleaning charge as long as the bay is returned to an acceptable condition.

What tools do you offer?
We have almost every single tools you possibly need to work on your car. Check our full tool list to ensure we have the exact tool you are looking for.


How would this place make a difference from me working at my own garage?
There are plenty of benefits to work at our professional facility comparing to your own garage.
1. Time efficiency
The full size automotive lift makes a lot of under car tasks much easier and safer to do. When using a floor jack and jack stand on a project would easily take away an hour of your time, on top of that, you need to spend more time and energy by crawl under the car in and out. By saving time you can be more productive, and more importantly, YOU ARE SAFE!
2. Avoid unnecessary hassle
The most common problem for people who work in their own garage is they could not find the right tool at the right time, or something broken during the job and they have to go get more part but the car is already up in the air. That would waste countless time, energy, and favor from other people.
At Your Dream Garage DIY Auto Shop. We have almost every single tools you possibly need to work on your car or motorcycle, so you will never encounter with the problem like: cannot find the right tool at the right time. Also we have part suppliers who are ready to deliver parts to you within 30 minutes.
On top of that, we have experts who are experienced in automotive repair on board. If you need a second opinion, advise, or a simple hands on help, they are there for you. You will never get any of these when you are alone at your own garage.
At Your Dream Garage, we offer you a true peace mind!
3. Cost efficiency
Although the majorities are still dreaming to have their own professionally setup garage to work on their own cars. You may want to think twice before you are really capable for doing it. It would easily cost over $20,000-$30,000 to setup a professional repair shop like Your Dream Garage. If you ask yourself how much time are you really going to spend in there a year? The answer might not seem to worth spending that much to set up a shop which will not be used on a daily basis. When you pay as you go at Your Dream Garage, you may only need a few thousand dollars to get the exactly the same result throughout your WHOLE LIFE.
So we did make a difference!
Don't see your question?
If you have any other question or inquiry, please feel free to contact us at [email protected] or call us at (626) 338-6325 at any time