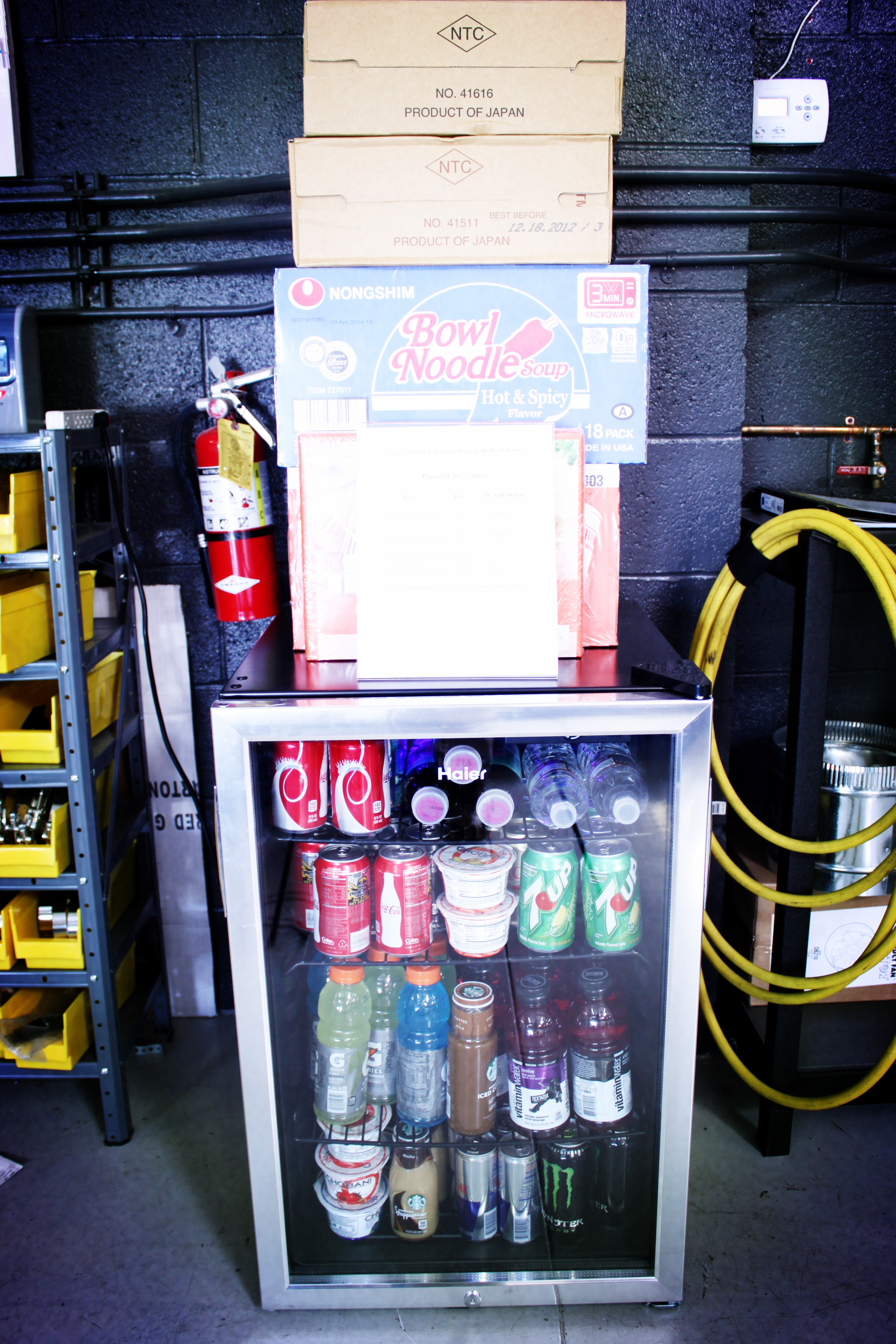 Your Dream Garage Self Serve Garage is now offering customers cold drinks for the hot summer. We have stocked different types of beverages like Coke, Pepsi, Sprite, 7up,AZ Green Tea, Vitamin Water, Gatorade, Red Bull, Monster, Starbucks Ice Coffee and Frappuccino, as well as cup noodles if our customers got hungry.
Our VIP customers now have one more benefit, which is free soda, tea and cup noodle. VIP packages start from as low as $250 for $275 Store credit value. We also have a higher discount as well, which includes $500 for $575 store credit and $1000 for $1200 Store credit.
The cold beverages will definitely make working on your cars even more enjoyable at Your Dream Garage. No more lying on the ground, crawling under the car and making yourself dirty even with the simplest job. You can now quench your thirst with our beverages while working on your cars with our new tools and in clean environment. This is a great new life style for all of the DIYers.