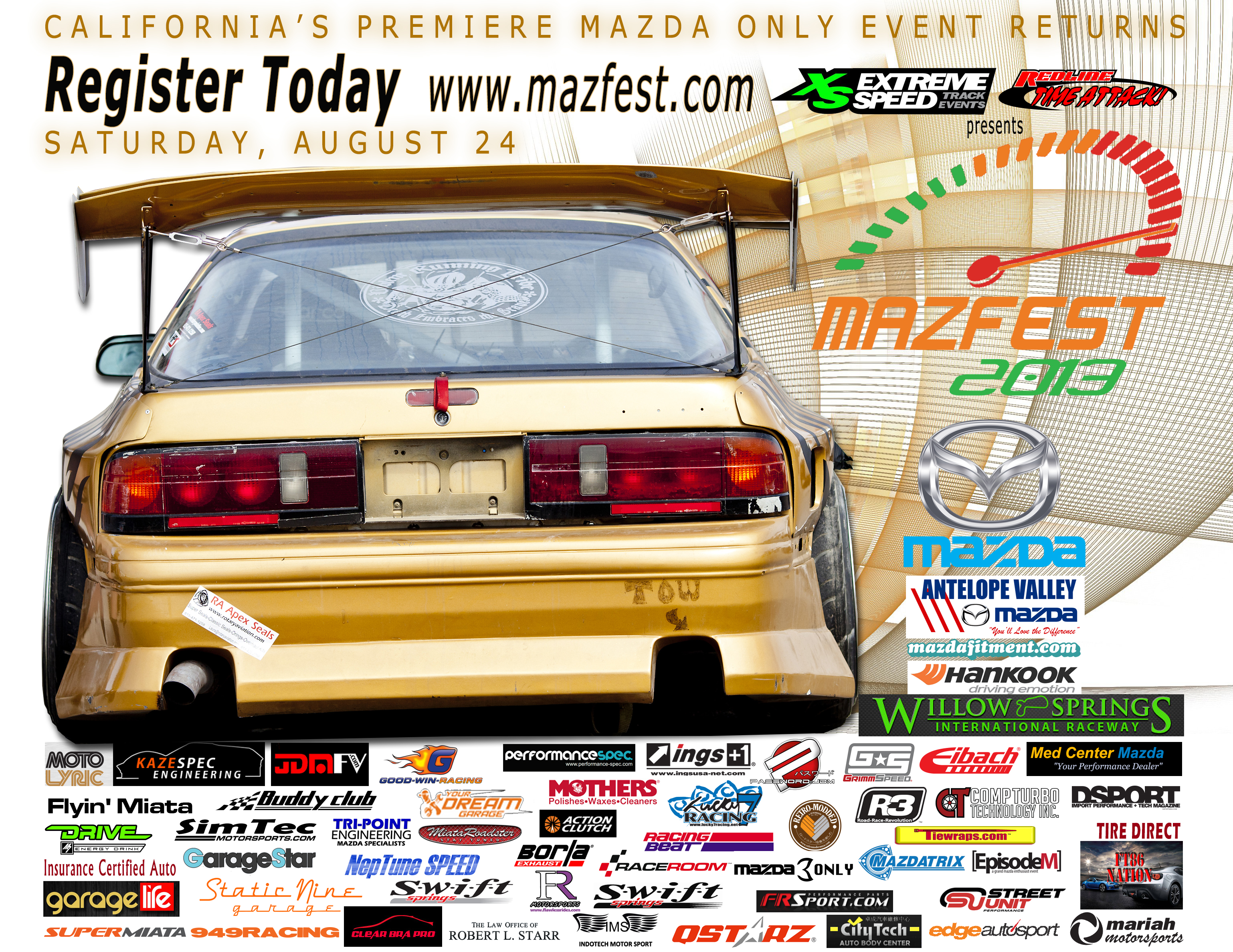 The most exciting Mazda event in California is coming up on August 24th, 2013.
2013 Mazfest will be hosted by Extreme Speed Track Events. There will be hundreds of Mazda race cars burning tires and breaking records on track, as well as thousands of enthusiasts will join the event.
As one of the official sponsors, Your Dream Garage DIY Auto Shop will be at Mazfest showing our vision and hard work. We will set up our booth right out of the register and everyone will be able to play our GT5 racing simulators for free.
We will also be offering VIP coupon pass with super discounted exclusive price for the special event.
Let the dream begin at 2013 Mazfest