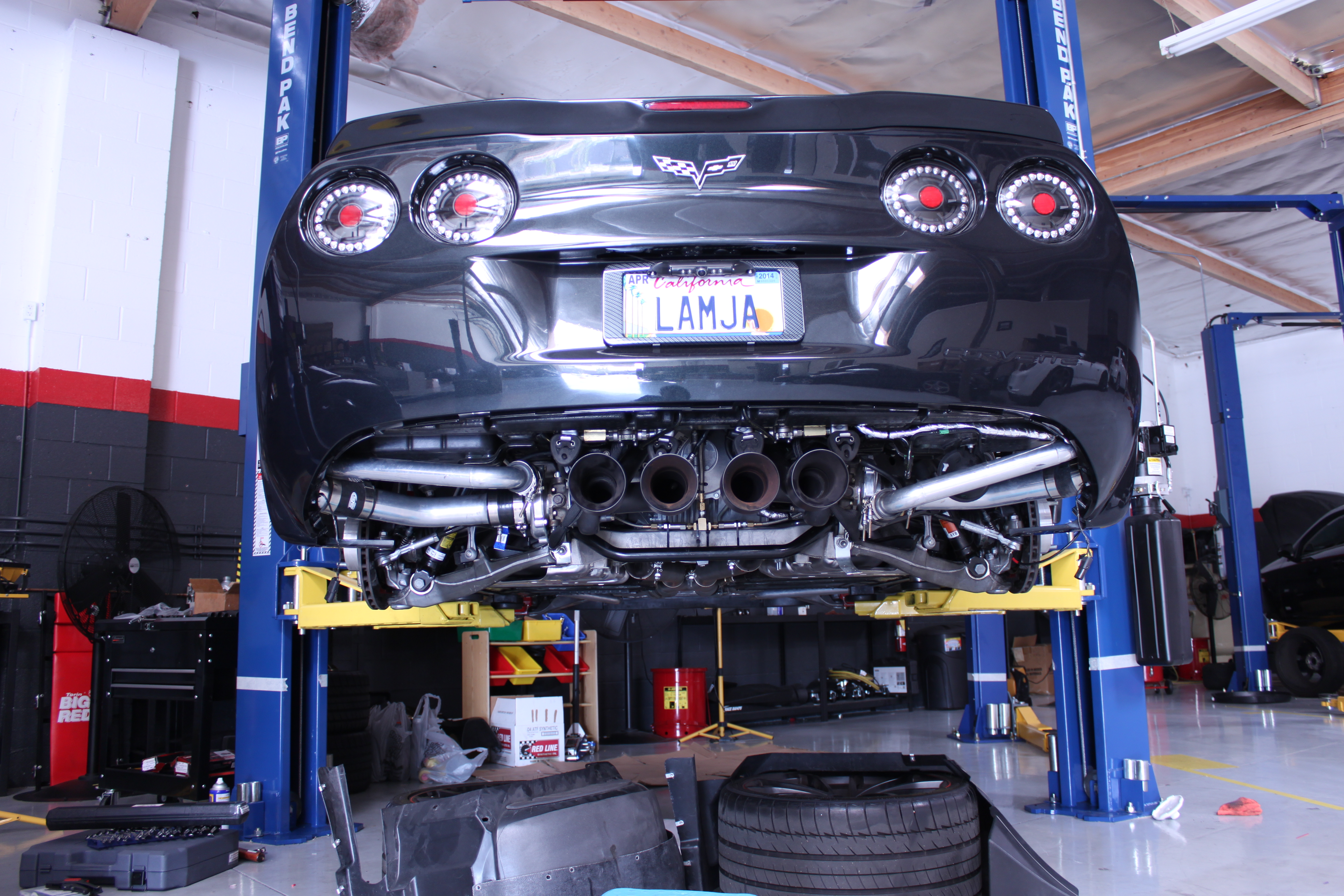 Our biggest project by far had happened on August 10th. A 2012 Corvette Z06 appeared in our parking lot at 9 AM in the morning. Its owner D was going to upgrade his single disc clutch to a dual disc clutch, install a carbon fiber drive-shaft, as well as upgrade the fuel injection system in order to handle more power.
The car was absolutely in show room condition without a single scratch or dent. It has a carbon fiber side skirt, twin turbo mounted on its exhaust pipe and it made almost 700HP at the wheel. It was beautiful from the inside and outside. You can tell how much the owner valued his car.
D was supposed to have his tuner help him with the modification and finish the job in two days. However, the project did not go as smooth as it was planned to be. For some reason, the tuner could not meet the schedule and stopped assisting with the project. So D just started doing everything with his buddy. They couldn't do it as fast as they planned because they lacked experience. They slowly put everything back together after the second week, then realized the fuel system was not getting enough pressure so they were stuck. Finally the tuner had time to come back to assist them which solved all of their problems.
"Your Dream Garage DIY Garage" provides the opportunity to allow people to work on their own cars. However, it is very important for the customer to be prepared for the project to avoid additional costs to be added into the project. The best way to go is to have an expert next to the car ensuring everything is done the right way. We wish everyone will have fun and less trouble on their DIY project.