The new 5.0 420 Horse Power Ford Mustang GT are becoming regulars at Your Dream Garage DIY Do-It-Yourself Garage.  Mustang is one of the oldest names in sports car industry, and next year will be its 50th year's anniversary.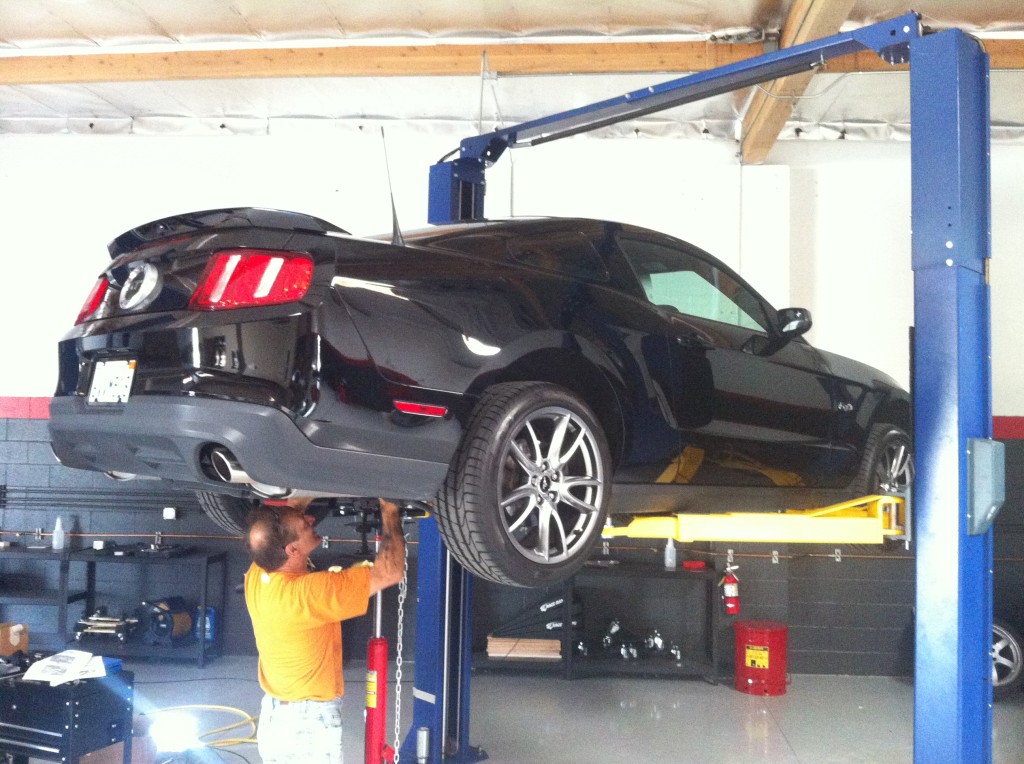 The mustang owners are usually the real DIYers for decades. They are the "REAL" car people! We had a white and a black Mustang came in one next to another. The white one needed a better shift lever bracket while the black one was getting a new rear suspension arm; both jobs were almost impossible to be done on the ground. Lifts and the great varieties of tools supplied by Your Dream Garage DIY Auto Shop made the impossible DIY Jobs possible. Yes, this is why we are here!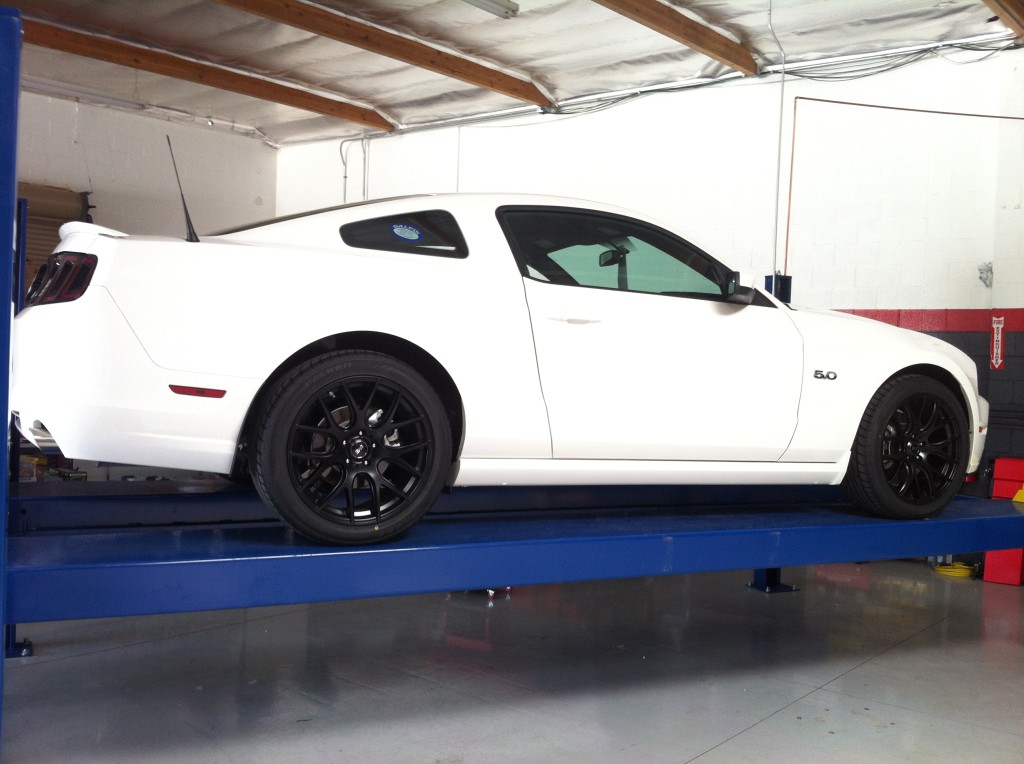 The 4-Post 14,000lb capacity monster handled the 420HP beast like a piece of cake. The black mustang was on the 2-Post without any challenges. It was a pleasure to see have both mighty beasts stopped by at Your Dream Garage. More importantly, both owners were happy and left with joy!